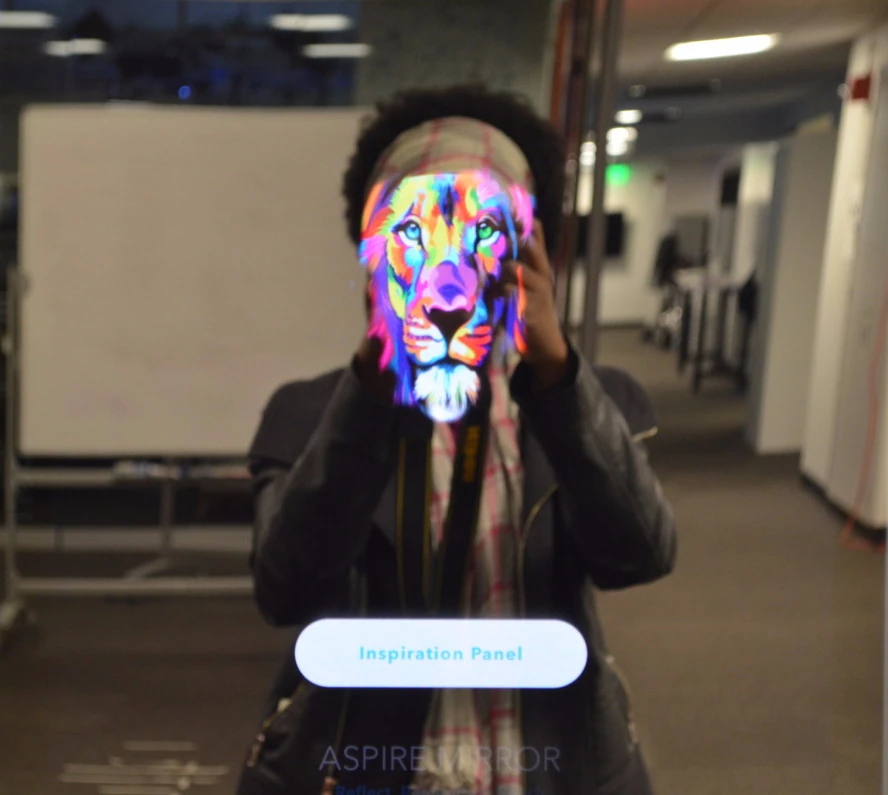 [Image Credit: Joy Buolamwini, "Aspire Mirror"]
Algorithmic inequality and digital profiling. Disinformation. Cyberbullying and online harassment. Dark patterns. Sexist apps. Toxic online communities. Gendered Artificial Intelligence. Multimodal orientalism. Digital divides, digital redlining, and the New Jim Code. Dissemination of racialized media and yellow peril rhetoric in the coverage of COVID-19.
While technologies have created and exacerbated inequalities for millennia, the expansiveness contemporary digital systems call for sustained attention to such matters in digital studies, cultural studies, and rhetorical theory. This course will address these systems of digital inequality and exclusion. In doing so, we will address their wide ranging impacts and the various ways communities respond to digital exclusions.
Through a series of writing prompts and provocations, the course will ask students to rethink, reimagine, redesign, and develop strategies for living within unjust, unequal, and exclusionary digital infrastructures.