English 706: New Media Interfaces and Infrastructures (Fall 2013)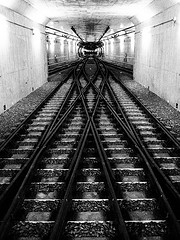 New media scholarship is pushing beyond the study of texts or artifacts and attempting to study the systems, infrastructures, codes, and platforms that produce those artifacts. By examining and tinkering with the interfaces and infrastructures of new media, scholars across various disciplines and subdisciplines are looking to develop research methods that account for how interfaces are shaped by computational and networked infrastructures.
In this course, we will examine and enter this conversation, exploring how new media technologies expand the available means of persuasion and shape writing and expression. We will read and apply theories that link our interface experiences with texts, images, and sounds to the computational infrastructures that help to shape those experiences. We will also work in various digital environments to produce digital artifacts and scholarship. No technological expertise is required for this course, and students will have the freedom to tinker in platforms with which they have little or no experience.